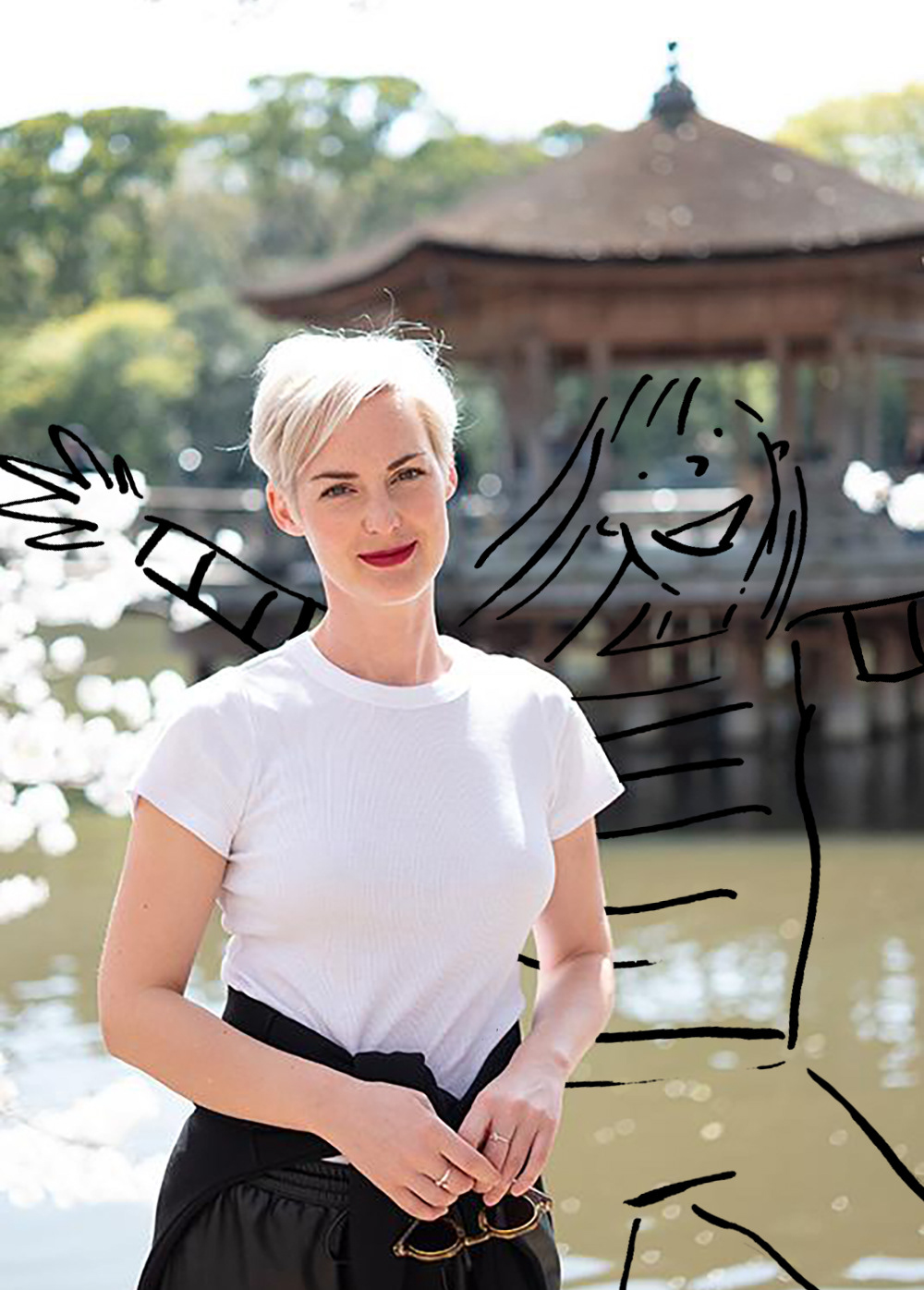 Trinity Mitchell is an Illustrator & Designer based in East London. She is best known for her painterly and playful designs which span fashion, publishing and surface design.
Her career started in the fashion industry, as a Print Designer for luxury brands including Salvatore Ferragamo and Chanel, later becoming a personalisation Artist, hand painting products for brands including Burberry, Miu Miu, and Ralph Lauren.
Characterised by a charming, lighthearted approach, Trinity's illustrations are influenced by the works of Andy Warhol and Sir Quentin Blake, and her love of fashion, humour and femininity.
Her illustrations are filled with a sense of joy and whimsy, and her expertise extends to both traditional and digital mediums; she blends drawing, painting, lettering, collage, print-making and digital to create her work, all infused with a little absurdity and wit. Trinity often employs a soft, bright colour palette that further enhances the cheerful atmosphere of her pieces.
She loves making beautiful things and making things beautiful.
"A little nonsense now and then is relished by the wisest men" - Willy Wonka